Anna Grosche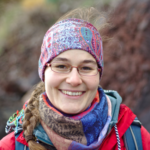 Dr. Anna Grosche (geb. Schaarschmidt)
Research assistant
Lehrstuhl für Endogene Geodynamik
Schloßgarten 5
91054 Erlangen
+49 9131 85-26071
Research interests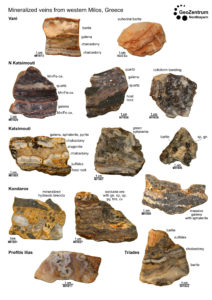 My research focuses on the enrichment of metals in hydrothermal systems as well as on the composition and evolution of arc magmas. The geochemistry of minerals and rocks can be used to reveal the processes that lead to extensive magmatic activity associated with economically valuable mineral deposits along the convergent plate boundaries of the Earth.
During my PhD work, I investigated the formation of K-rich arc magmas and the effects of magmatic processes on the formation of corresponding porphyry and epithermal deposits in the shallow crust. In addition, I developed a new tectono-magmatic model for the Aegean subduction system that demonstrates the influence of variable subducted crustal material on the arc magma composition during the last 30 million years. Recently, I studied the formation of hydrothermal systems in the shallow crust using Pb-Zn-Ag-Au-Te-rich vein mineralizations on the Island of Milos in the South Aegean Volcanic Arc. In-situ trace element and isotopic analysis of ore minerals allows us to determine the sources of metals and volatiles, as well as the processes of metal enrichment, which is critical for the understanding of hydrothermal ore deposits worldwide.
Projects
In the current project Sources and enrichment processes of metal(loid)s in submarine back-arc hydrothermal systems: A combined Se and multiple S isotope approach (DFG IODP priority programme), we are studying the behavior of metals and metalloids during hydrothermal flow. In doing so, we use samples from black smoker chimneys and subseafloor stockwork zones of active back-arc vent systems in the Pacific Ocean that have a variable input of magmatic volatiles. We aim to determine the combined selenium and sulfur isotopic signature of submarine back-arc hydrothermal precipitates and their host lavas to gain new insights into the sources, fractionation, and precipitation of chalcophile elements in these systems.
Publications
2023
2022
2021
2020
2019
2018
2015
≤