Start of Studies
This page serves as helper for the orientation at the start of studies. The start of study brochure provides a summary of all important information on the start of studies.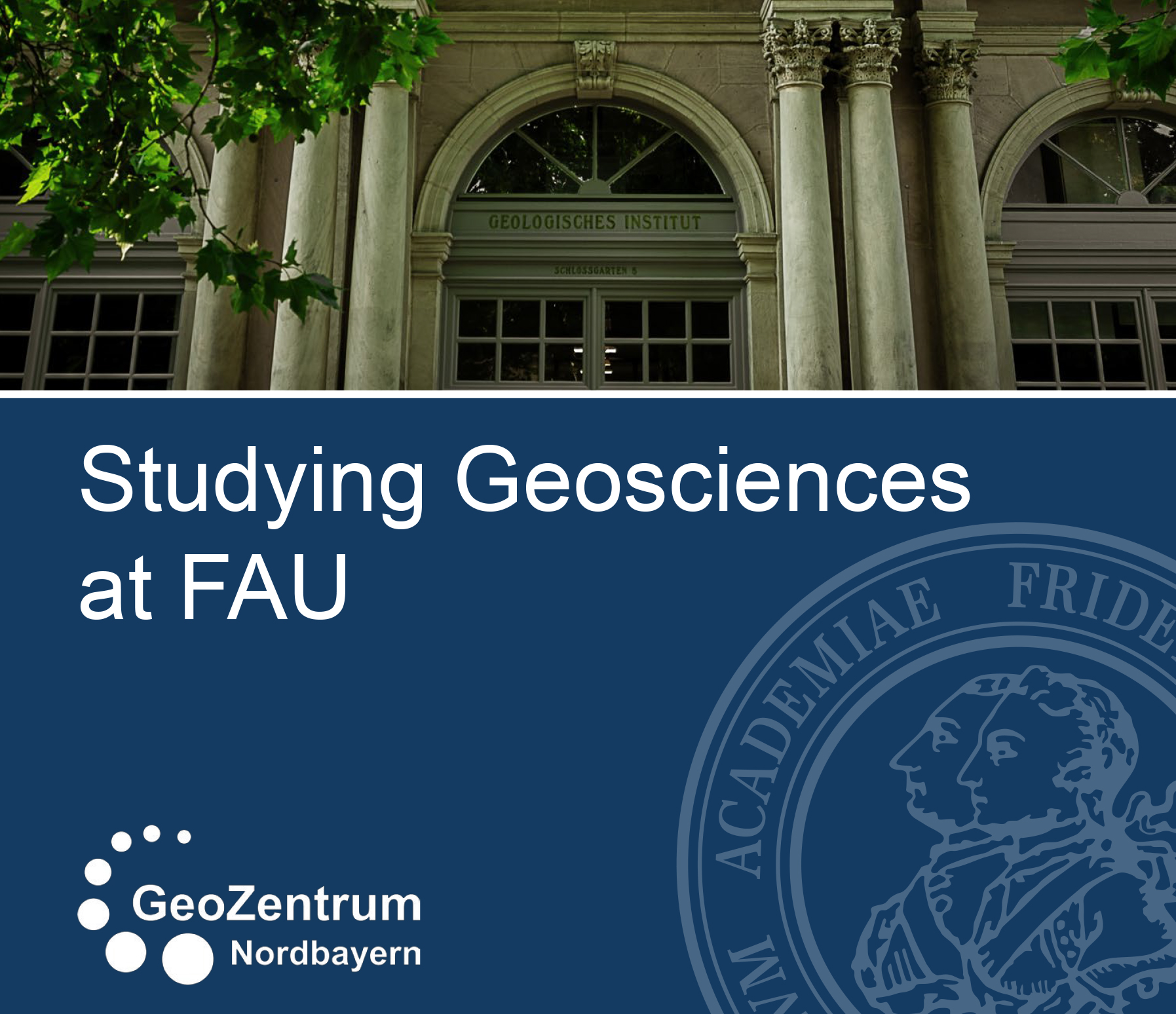 Preparation and Bridging Courses
Bridging Course for Chemistry as a Minor Subject
The Department of Chemistry offers a bridging course for undergraduates who take chemistry as a minor subject. The aim is to refresh the fundamentals of chemistry. The course will be held in German.
Registration is not required.
Date: 28.09 – 14.10.2022
Mathematics for Freshers – Online-Preparation Course
A fundamentals of mathematics refresher course is offered online freshers of a MINT degree programme. This course is recommended.
Introductory event for the first semester students
The introductory event for the freshers of the Bachelor Geosciences will take place at 9 am on 12th of Oct 2022 for Bachelor first semester students and at 11 am on the 12th of Oct 2022 for Master first semester students with the specialisation in "Petrology – Geodynamics -Georessources", "Applied Sedimentology – Georessources" and "Applied Mineralogy". There will be separate introductory events for the Palaeobiology Master and for the Master Geothermics/Geoenergy.
Example of timetable
Campo
contains all the module lists and information on when and where course takes place, as well as the name and contact information of the lecturers responsible. It also contains room plans and contact information for FAU employees.
Timetable
Show timetable: Campo > My studies > Timetable
Book lectures: Campo > Courses of study > Course timetable show > Programmes of the Faculty of Natural Sciences > Earth Sciences > Bachelor/Master of Science Major PO 20202 > Bachelor's examination/Master's examination > Total account/additional credit > any Select any course > Parallel groups/appointments > Book appointment
The booked appointment will then appear on the timetable.
Save timetable as PDF
1. book lectures (see above)
2. view timetable: Campo > My studies > Timetable
3. when all desired lectures have been added, you can select different time periods in the
calendar (top centre), e.g. semester view or lecture period view.
semester view or lecture period view
4. then click on "Create PDF document" (via time periods, top right), or
right), or have it entered into the iCalender.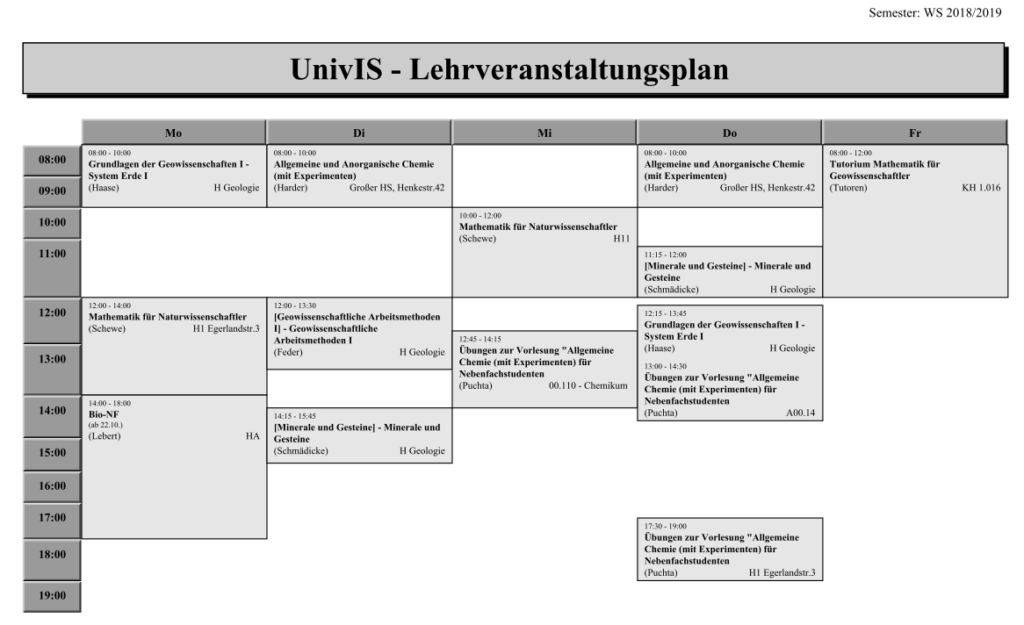 Appointments
Freshmen pub crawl
The freshmen pub crawl will take place within the first two weeks of the semester. The exact date will be announced by the student association (FSI) by posting.
Barbara Ceremony
Usually on the first Monday after the great day of Holy Barbara (04. December). Date and meeting point will be announced by postings. That much beforehand: here the freshmen are asked!
Freshmen field trip: Ries of Nördlingen
The student association (FSI) organises a field trip for the freshmen to the Ries of Nördlingen. More information about that will be shared via posting.
Baptismal Service for Geologists
Top secret! Will take place in the summer semester and is must go for all freshmen.