Start of Studies
This page serves as helper for the orientation at the start of studies. The start of study brochure provides a summary of all important information on the start of studies.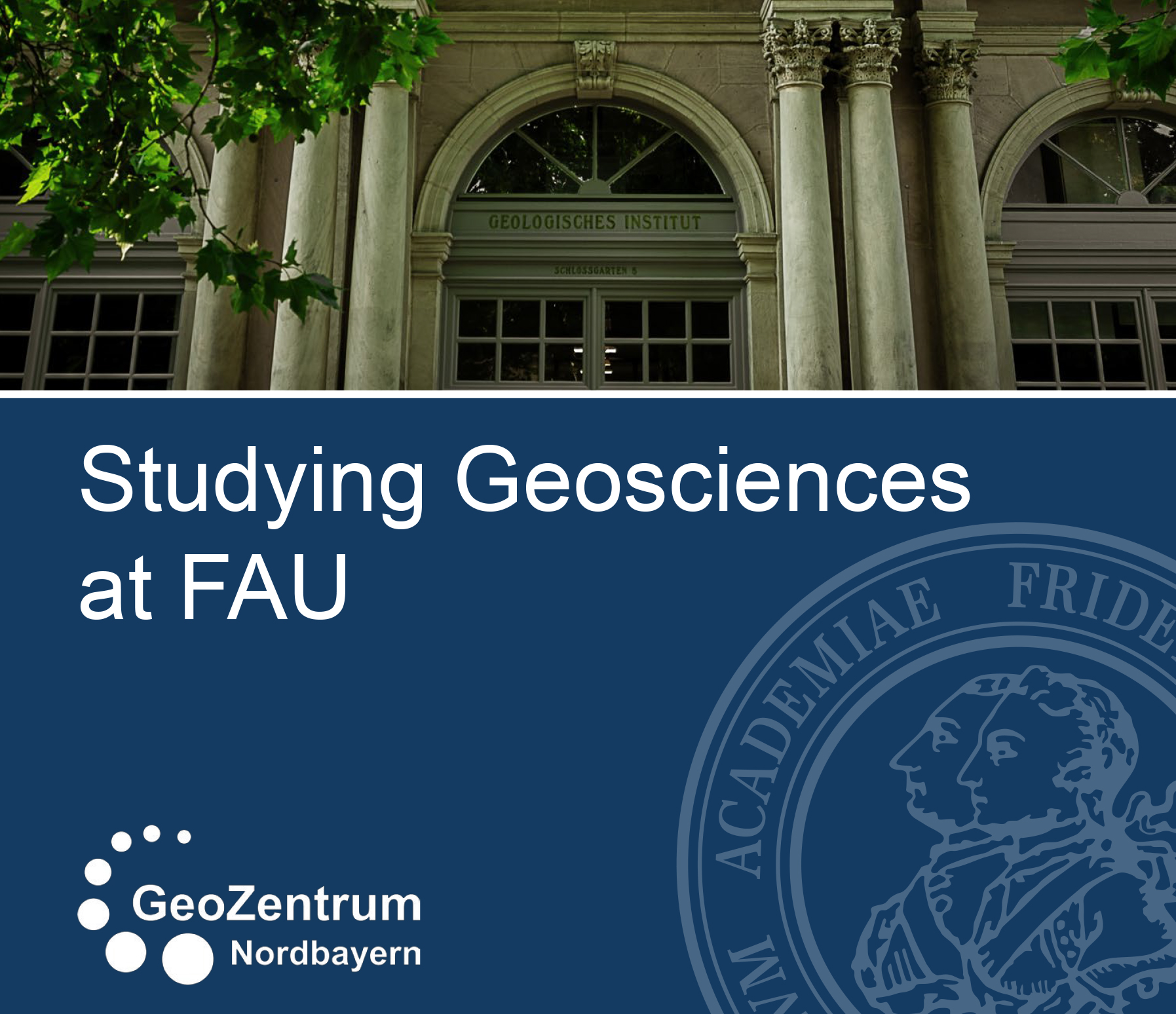 Bridging Course for Chemistry as a Minor Subject
The Department of Chemistry offers a bridging course for undergraduates who take chemistry as a minor subject. The aim is to refresh the fundamentals of chemistry. The course will be held in German.
Registration is not required.
Date: 07. October 2019 – 11. October 2019
Time: 9.00 am – 4.00 pm
Location: Lecture hall "Großer Hörsaal", OC, Henkestraße 42, 91054 Erlangen
Mathematics for Freshers – Online-Preparation Course
A fundamentals of mathematics refresher course is offered online freshers of a MINT degree programme. This course is recommended.
Introductory Event for the Freshmen
The Introductory Event for the Freshmen in the Bachelor Geosciences will take place at the 08.10.2019 at 2 pm in the room "Hörsaal Geologie".
The timetable can be arrange via the
webpage UnivIS
.
Therefore, please click on
"course list (Vorlesungs- und Modulverzeichnis nach Studiengängen)"
and choose
"Faculty of Sciences => Geowissenschaften (Naturwissenschaftliche Fakultät => Geowissenschaften)"
. You will see a listing of all lectures in the respective semester and area of specialisation (Master) by click on
"Lehrveranstaltungsverzeichnis => X. Semester"
.
By adding of a lecture to the individual collection (activate checkbox and press button
"Auswahl zur Sammlung hinzufügen"
) it is possible to create your personal timetable, which can be accessed via the link
"Collection/class schedule (Sammlung/Stundenplan)"
(top left on the webpage). It is also possible to save the timetable as PDF. Please click on
"class schedule (Stundenplan"
in the menu on the left and choose
"PDF landscape (PDF Querformat)"
in the following window.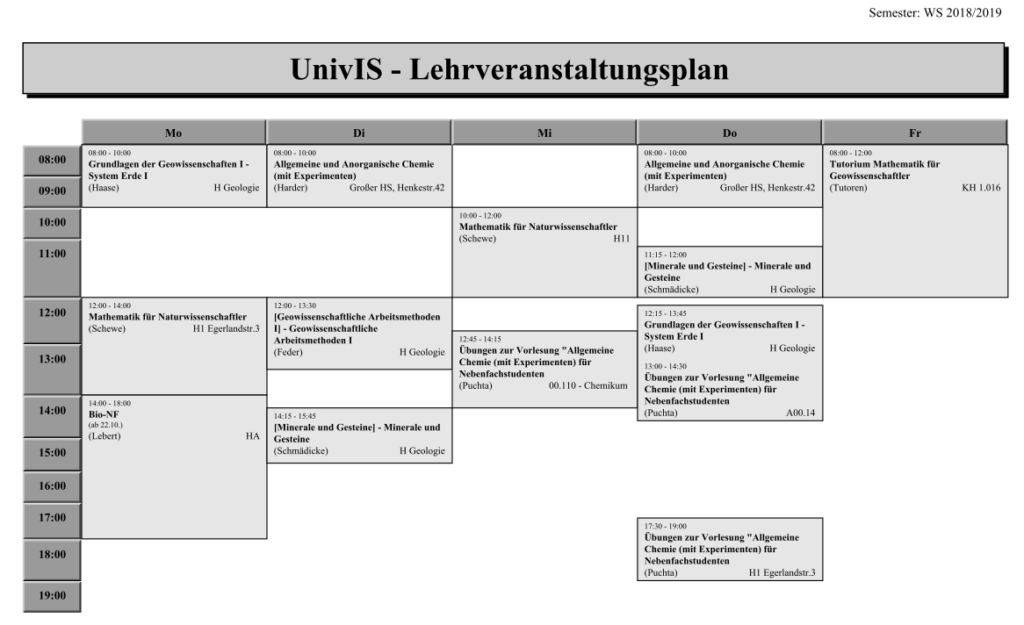 Introductory Event for the Freshmen 2019
08. October 2019, 2 pm in the room "Hörsaal Geologie" (Schlossgarten 5)
Aim of the event is to present the structure and progress of the Bachelor Geosciences.
Freshmen pub crawl
The freshmen pub crawl will take place within the first two weeks of the semester. The exact date will be announced by the student association (FSI) by posting.
Barbara Ceremony
Usually on the first Monday after the great day of Holy Barbara (04. December). Date and meeting point will be announced by postings. That much beforehand: here the freshmen are asked!
Freshmen field trip: Ries of Nördlingen
The student association (FSI) organises a field trip for the freshmen to the Ries of Nördlingen. More information about that will be shared via posting.
Baptismal Service for Geologists
Top secret! Will take place in the summer semester and is must go for all freshmen.