Temporary Faculty Position in Palaeontology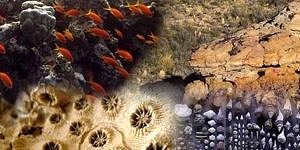 The Research Group Palaeobiology at the Geozentrum Nordbayern, Department of Geography and Geosciences, Universität Erlangen-Nürnberg, Germany offers a:
Temporary Faculty Position in Palaeontology
We invite applications for an Akademischer Rat auf Zeit (= senior postdoc, assistant professor without tenure track) in our research group, which focuses on Global Change Paleobiology. We seek a candidate with a strong background in palaeobiology.
The position is to be filled by 15 February 2022.
Tasks
Research in Paleoecology or Paleobiology focusing on "Global Change Paleobiology".
Teaching in palaeontology, carbonate microfacies, and/or earth system science at the undergraduate and graduate level.
Running field trips.
The teaching load is five hours per week during term.
Co-direction of bachelor and master theses.
Participation in department governance, including support for international students.
Development of externally funded projects.
Contribution to preparing a larger grant proposal on climate drivers of extinction.
Qualifications
The successful applicant will hold a PhD in palaeontology, geosciences or biology, have experience in quantitative methods of ecology, paleoecology and palaeobiology, and have experience in fund raising, teaching and supervision of students.
English and German language skills are required.
Desirable are also experience and strong interest in fieldwork, experience in programming (preferentially in R), and knowledge of the taxonomy and ecology of marine invertebrates.
The position is grouped A13 in the compensation scheme of the State of Bavaria. The salary will be commensurate with experience and marital status (https://oeffentlicher-dienst.info/beamte/by/). The position is fixed term for three years but can be extended for up to another seven years.
Applications must be submitted by 13 November, 2021
Please send your application by e-mail in either English or German to:
Sabine Wolf (Secretary)
Geozentrum Nordbayern
E-Mail: sabine.wolf@fau.de
To receive full consideration, applications must be submitted by 13 November, 2021 and should include a cover letter, a CV (with publication list), a documentation of conferred degrees, research and teaching statements, and contact details of two referees.
Please send materials electronically as a single PDF.
For enquiries about the position feel free to contact:
Prof. Wolfgang Kiessling
Phone +49 9131 85-26959
Fax +49 9131 85-22690
E-Mail: wolfgang.kiessling@fau.de
The University of Erlangen-Nürnberg is committed to a profamily policy and an equal opportunity employer. We strongly encourage women to apply in an effort to increase a female representation in research and teaching.
All other qualifications being equal, individuals with disabilities will be given priority.