PalaeoFAU's Ammonite video won 2nd place in the Palaeovision Fossil Contest!!!!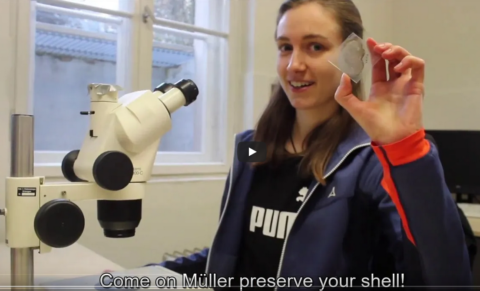 To bring us all together in these difficult times, the Annual Meeting of The Palaeontological Association 2020 ended with the Palaeovision Fossil Contest. This is an online, interactive, international competition to decide the Annual Meeting's favourite fossil for this year. The master students of the second semester – Paleontology (FAU) successfully completed a video about ammonites for FAU's contribution to the PalAss Meeting's Palaeovision Fossil Contest and won the second prize!!! The winning video was created by the University of Lausanne. All contributions were broadcast during the Friday evening session.
The ear worm is here for anyone who needs some Herr Müller!
Congratulations to all masters students who contributed to the Palaeovision video and we are looking forward to seeing more!!!