BIG QUESTIONS IN PALEONTOLOGY
What is your BIG Question in Paleontology?
Home Project Details Communications Working Groups Resources Code of Conduct Contact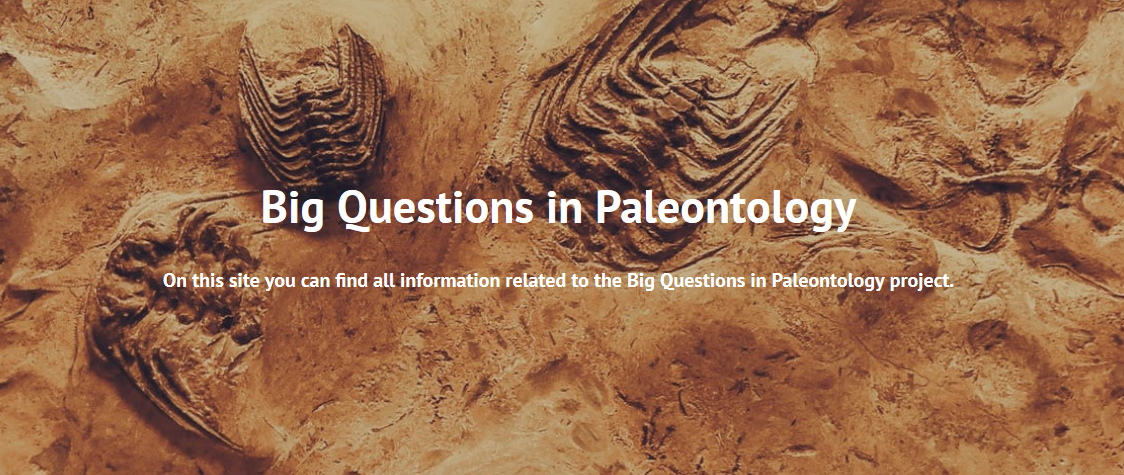 We seek to identify the Big Questions in Paleontology that will motivate research in our field for the coming years. Would you like to learn more about this project? Please visit the website or contact Jansen Smith.