Big Questions in Paleontology
What is your BIG Question in Paleontology?
Home Project Details Communications Working Groups Resources Code of Conduct Contact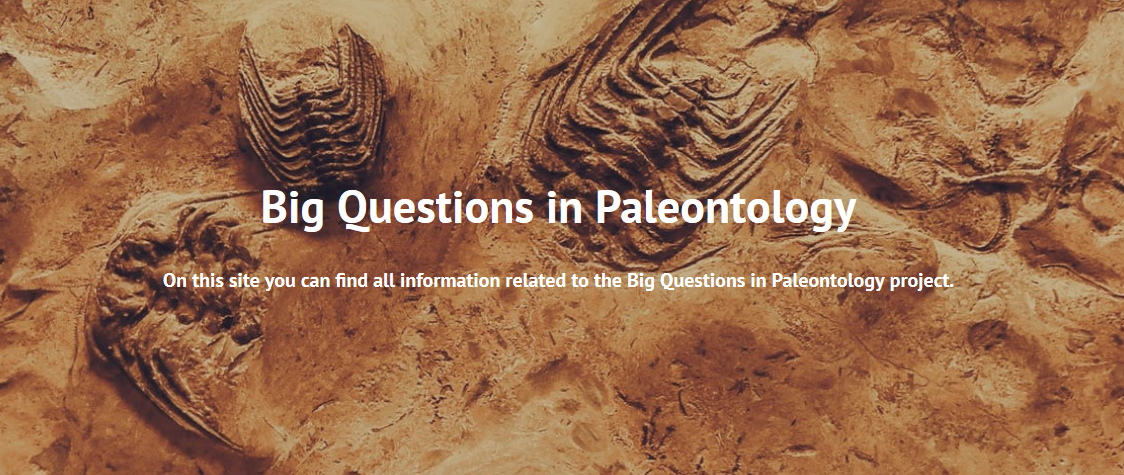 The goal of the Big Questions project is to develop a community-based vision to guide research in paleontology in the years ahead. To accomplish this goal, paleontologists from around the world were invited to submit their Big Questions and to participate in the working groups that will further develop and refine those questions.
Presently, their are 12 working groups and approximately 175 paleontologists participating in the project, who come from several countries across the world and include the full range of career level, from students to emeriti.
Learn more about this project at the Big Questions website