"Leedsichthys: A King Among Fishes, and a Fish for All Kingdoms" Lecture with Dr. Jeff Liston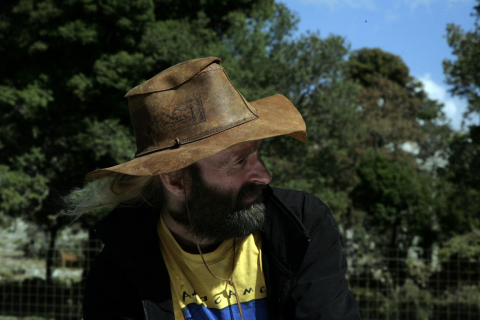 How huge he really was is uncertain. The only thing that is certain is that it is the largest bony fish of all time: we are talking about the Leedsichthys problematicus, which lived about 160 million years ago. But how can such fossils, of which only a few fragments have survived, even be analysed? Dr. Jeff Liston from GZN-Palaeontology Erlangen will speak about this on Friday, 10th January, in a lecture at the FAU.
The Pachycormids were bony fish that lived from the early Jurassic period until the end of the Cretaceous period. As the largest representative of the group the Leedsichthys reached a length of up to 16 meters. However, it is extremely difficult for researchers to determine the exact size beyond doubt. The reason: the larger the fish became, the less ossification of their skeleton, even of body parts such as the spine. After millions of years, only bones are well preserved, but not cartilage. In his lecture, the paleontologist Liston will not only discuss problems of correct size and age determination, but also the additional difficulties of excavating, interpreting and even identifying the animal group.
The lecture "Leedsichthys: A King Among Fishes, and a Fish for All Kingdoms" will be held in English and is organized by GeoZentrum Nordbayern.
When and where?
10th January, 2020, at 15:00, GeoZentrum Nordbayern, Room 01.011, Schlossgarten 5, Erlangen
Further information
Dr. Emilia Jarochowska
Tel.: 09131/85-22967
emilia.jarochowska@fau.de