Research retreat with International Master Students in Waischenfeld (20th-21st Oct 2018)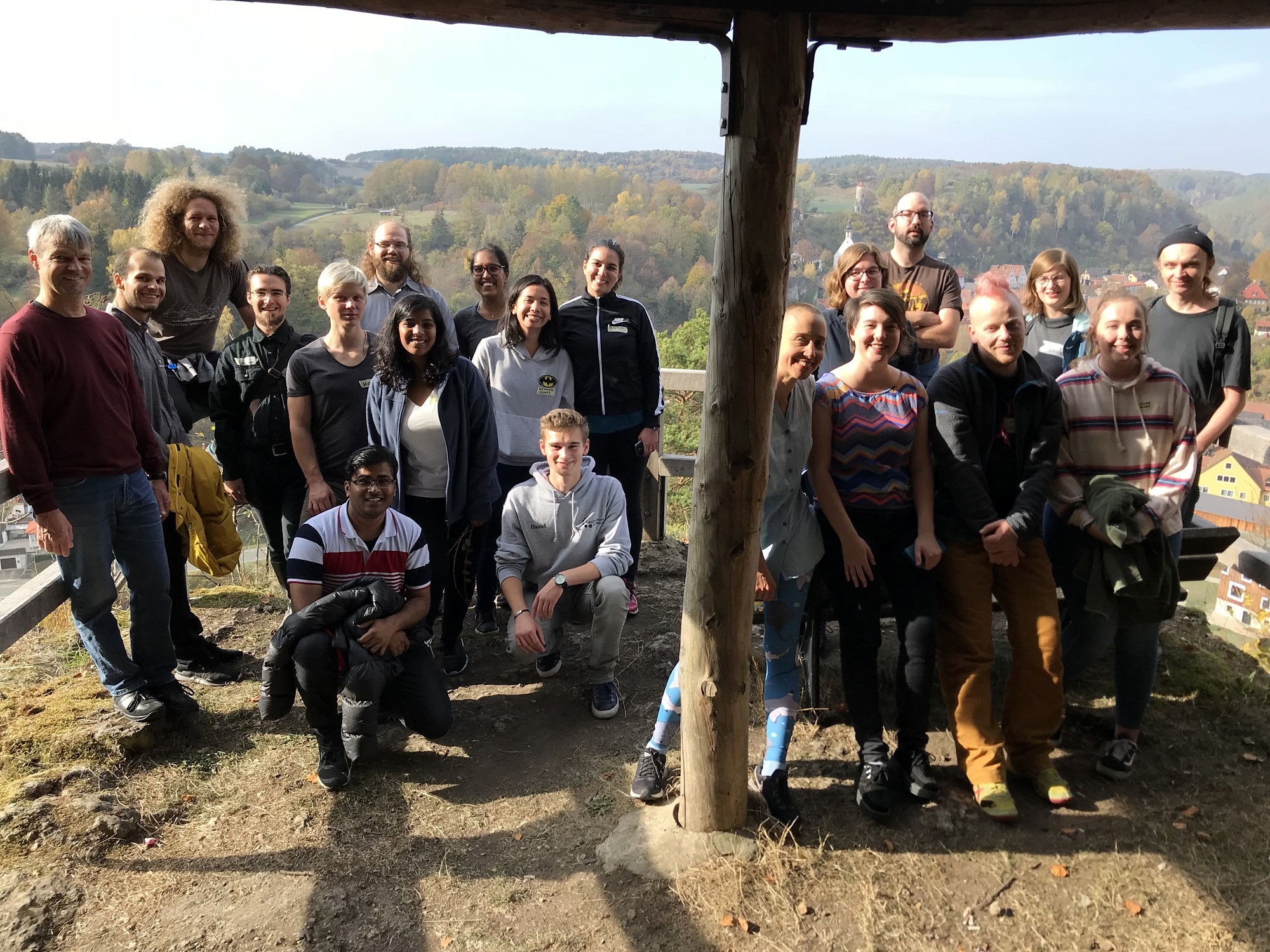 First and second-year master students in our international program "Palaeobiology and Earth Systems Research Lab" joined our Paleobiology staff on a research retreat in Franconian Switzerland. We had an intense exchange of ideas and planned the research projects as well as seminars and we explore the local geology highlighting the famous Jurassic sponge-microbial reef mounds.
The meeting was held in the Fraunhofer Research Campus.