May Huang Huai-Hsuan
May Huang Huai-Hsuan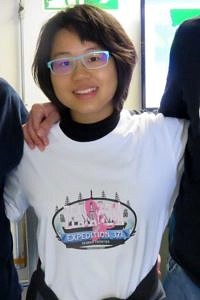 Abteilung: Lehrstuhl für Paläoumwelt (Prof. Dr. Kießling)
Tel Telefonnummer: Tel+49 9131 85-22622
Faxnummer: FFaasdFFax +49 9131 85-22690
E-Mail: huai-hsuan.huang@fau.de
Adresse:
Henkestraße 91, Haus 8
91054 Erlangen
Research
I am a micropaleontologist with a specialty in marine ostracods. I did my PhD (2019) with Dr. Moriaki Yasuhara in the University of Hong Kong. I am interested in understanding how species originated, distributed or went extinct in response to paleoenvironmental changes. Ostracods is a large class of bivalved crustaceans with a wide variety of ecological preferences, and is useful in paleoecological studies. In the FAU, I will be investigating ostracods faunal changes through Eocene-Oligocene climate transition in the Tasman Frontier (IODP Expedition 371).